THE JESTER OF MALAHIDE CASTLE
Saturday, March 17, 2018 - 8 pm
At The Loft, 535 - 8th Avenue SE, Calgary

For World Storytelling Day, a St. Patrick's Day storytelling contest to determine whom will become the court jester! Mary will compete with the Icelandic story of Grettir the Strong. Tickets are $25 and available from Doreen at 403-816-6002.
---
STORYTELLING FOR PRESCHOOLERS
Wednesday, April 11, 2018 - 11:15 am
Irricana Public Library
Broadcast to libraries in the Marigold Library System
---
HOUSE CONCERT
Saturday, May 5, 2018 - 7:30 pm
Ken & Maddie Warnke's home (Contact Mary for address)
Theme: Journey with story, song, and music. Featuring Mary Hays in partnership with PoorBoy, Audrey Gross, Bob Etcheverry, and Don Gowan. PoorBoy is an acoustic/roots trio that has been performing since 2014. With guitar, mandolin, harmonica, dobro and vocals, they play straight-up, home grown music. Both original compositions by Audrey and 'toe-tapping' old favourites. Mary will be telling personal and family stories mingled with traditional tales to take you on a journey to the sky country and home again. Tickets $20 - Please RSVP to Ken at 403-391-4120.
---
OUR LEGACY, OUR STORY (2 performances)
Saturday, June 16, 2018 - 1 pm in Uptowne Olds
Sunday, July 1, 2018 - 2 and 3 pm at Olds Centennial Park Gazebo
---
STORYTELLING WORKSHOP
Friday, July 6, 2018 - Time TBA
Storytellers of Canada, Peterborough Ontario
Theme: The Transformative Power of Stories. Telling with Doreen Vanderstoop. Please check back for details.
---
You can also find Mary Hays at these events with TALES (The Alberta League Encouraging Storytelling):
Tellarounds. Tellarounds are held the 2nd Wednesday of each month from 7 - 9 pm at Loft 112, 535 - 8 Ave SE Calgary. Suggested donation: $5.00. Everyone welcome.

Storytelling Cafes. Held at 7 pm at Shelf Life Books, #100, 1302 - 4 Street SW, Calgary. Suggested donation: $10.00. Everyone welcome.

At the April 25th Storytelling Cafe, the theme is "Song of the Sea", with hosts Leona Sudom and Mindy Woolcott. Mary will tell the story of Asspipattle and Mester Stoorworm, the great sea serpent.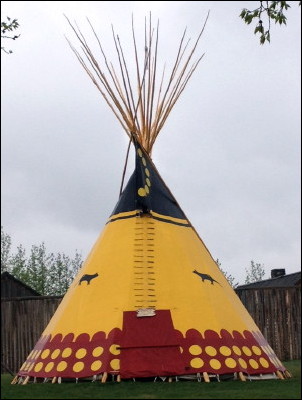 Mary has studied the Blackfoot stories for many years with her mentor, Louis Soop - Black Plume. She tells the story of creation and the story of the Sundance which provide the foundation for Naapi, the Trickster and his stories that teach lessons for all of creation.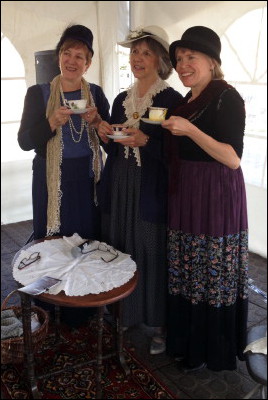 Mary is currently performing with other Alberta storytellers in a travelling performance, "Wise and Wilful Women". This story gives voice to Lady Isabella Lougheed, Mary Scott Widner, and Nellie McClung, three historical characters dedicated to social justice.