SENIORS' WEEK EVENT
Friday, June 8 - 10 - 11:30 am

See Olds First Walking Tour - Meet at the St John's Anglican Church (4821 - 50th Street, Olds). Walk back in time with Mary and Friends. Turn your calendar back to 1906. Meet the characters from history pages of the Olds Story and hear them tell their stories as you walk Historic Uptowne Olds to Centennial Park. Cost: $10. Hosted in part by Mountain View Museum & Archives, Town of Olds, Community Learning Campus. Register online here
---
OUR LEGACY, OUR STORY (2 performances)
Saturday, June 16, 2018 - 12 pm in Uptowne Olds
Sunday, July 1, 2018 - 2 and 3 pm at Olds Centennial Park Gazebo
---
STORYTELLING WORKSHOP
Friday, July 6, 2018 - Time TBA
Storytellers of Canada, Peterborough Ontario
Theme: The Transformative Power of Stories. Telling with Doreen Vanderstoop. Please check back for details.
---
You can also find Mary Hays at these events with TALES (The Alberta League Encouraging Storytelling):
Tellarounds. Tellarounds are held the 2nd Wednesday of each month from 7 - 9 pm at Loft 112, 535 - 8 Ave SE Calgary. Suggested donation: $5.00. Everyone welcome.

Storytelling Cafes. Held at 7 pm at Shelf Life Books, #100, 1302 - 4 Street SW, Calgary. Suggested donation: $10.00. Everyone welcome.

At the April 25th Storytelling Cafe, the theme is "Song of the Sea", with hosts Leona Sudom and Mindy Woolcott. Mary will tell the story of Asspipattle and Mester Stoorworm, the great sea serpent.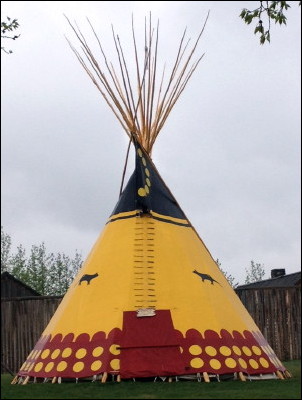 Mary has studied the Blackfoot stories for many years with her mentor, Louis Soop - Black Plume. She tells the story of creation and the story of the Sundance which provide the foundation for Naapi, the Trickster and his stories that teach lessons for all of creation.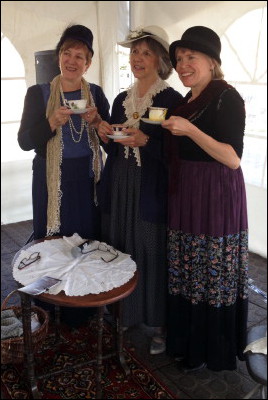 Mary is currently performing with other Alberta storytellers in a travelling performance, "Wise and Wilful Women". This story gives voice to Lady Isabella Lougheed, Mary Scott Widner, and Nellie McClung, three historical characters dedicated to social justice.