STORYTELLING WORKSHOP
February 12, 2020 - 6 to 9 pm

At Faculty of Continuing Education at Mount Royal University
---
WORLD STORYTELLING CONCERT
March 14, 2020 - 12 pm - Scandinavial Centre, 739, 20 Ave, NW Calgary
Storytelling Concert Featuring International Teller - Stina Fagertun of Tomso, Norway. Mary will join Betty Hersberger and Karen Gummo in the telling sections of Grettir's Saga. Tickets online at Storytelling Alberta
---
FAMILY STORYTELLING HOUSE CONCERT
March 15, 2020 - 2 pm - Hosted by Bob and Mary Hays in Calgary (Call for directions)
Arctic Tales and Tea by the Fireside by Stina Fagertun of Tomso, Norway. Stina will be telling Arctic tales from the fjords of Arctic Norway. She collects and tells ancient stories, fairy tales and legends of the coastal Sámi and Kven tradition. Tickets $10 - Contact Mary for presale tickets (Phone: 403.556.5831 or E-mail: storymary@hotmail.com. Please purchase by March 12.
---
IN LIKE A LION OUT LIKE A LAMB
March 25, 2020 - 9 to 11 am - At Child Enrichment Child Care Center on Calgary
---
You can also find Mary Hays at these events
Tellarounds are held the 2nd Wednesday of each month from 7 - 9 pm at Loft 112, 535 - 8 Ave SE Calgary. Suggested donation: $5.00. Everyone welcome. Hosted by Storytelling Alberta, formerly TALES.
Storytelling Cafes are held at 7 pm at Shelf Life Books, #100, 1302 - 4 Street SW, Calgary. Suggested donation: $10.00. Everyone welcome.
---
PAST STORYTELLING SESSIONS
Pictured right: At "Stories that Transform a Nation", a Didsbury Canada 150 event. Photo by Carolyn Harley
Valiant Five
We Are All Treaty People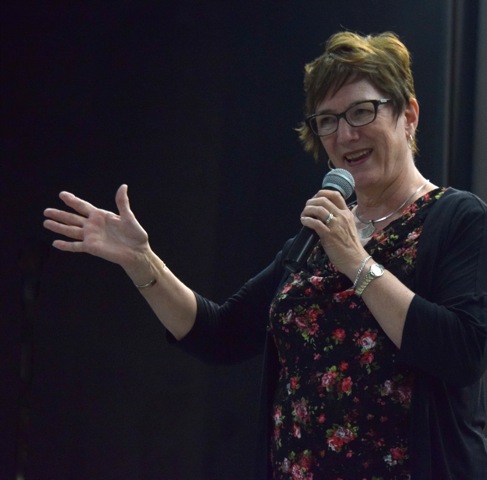 Women in War
Tales from the Crypt
See Olds First Walking Tour
Our Legacy, Our Story
The Transformative Power of Stories, Peterborough
Tales of Remembrance, Renoir Manor
Tales from the Living Tree, Calgary Inter-Mennonite Church
First Nations Storytelling, Msgr Neville Anderson School
See Olds First, Summer Oldstice
Stories that Transform a Nation, Didsbury Canada 150
"Run, Run as Fast as You Can", Irricana Library
Legislative Assembly of Alberta Gallery
Edgemont School - Blackfoot Stories
Heritage Park - Yellow Otter Tipi
Heritage Park - Nellie McClung House
Lougheed House Museum
Garrison Green Seniors
St. Albert Elementary School
Penhold Junior - Senior High School
Mountain View Arts Festival, Didsbury
Tales and Tunes about Strangers in a New Land at the Lido Pop-Up Library in Kensington
Siksika Outreach High School
Siksika Young Parent Program
TALES Storytelling Festival - Edmonton
Spine Tingling TALES - Edmonton
Alberta Culture Days - Olympic Plaza, Calgary
World Storytelling Day - Olds Municipal Library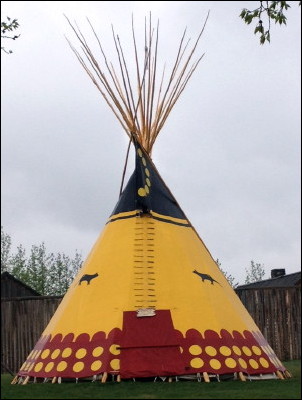 Mary studied the Blackfoot stories for many years with her mentor, Louis Soop - Black Plume. She tells the story of creation and the story of the Sundance which provide the foundation for Naapi, the Trickster and his stories that teach lessons for all of creation.

Louis passed away in March of 2018. He made his journey to the "sky country" with friends and loved ones near, and the fragrance of sage in the air.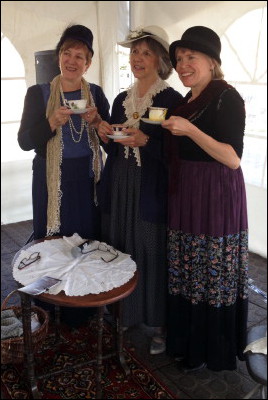 Mary is currently performing with other Alberta storytellers in a travelling performance, "Wise and Wilful Women". This story gives voice to Lady Isabella Lougheed, Mary Scott Widner, and Nellie McClung, three historical characters dedicated to social justice.