TALES FROM THE LIVING TREE
November 4, 2017, 7 - 9 pm
Calgary Inter-Mennonite Church, 1308 Edmonton Trail NE Calgary

A Canada 150 Concert. Canada has its foundation in the "living tree doctrine", in that our constitution is organic, broad and progressive to adapt to our changing times. The success of the Battle of the Famous Five for Personhood for all Canadians represents the living tree doctrine in action. In the 1929 decision in the constitutional case of Edwards v. Canada (Attorney General) - more commonly known as the "Persons Case" - Viscount Sankey stated: "The British North America Act planted in Canada [is] a living tree capable of growth and expansion within its natural limits."

The important work of the Famous Five, Emily Ferguson Murphy, Nellie McClung, Louise McKinney, Irene Parlby and Henrietta Muir-Edwards, is the inspiration for this concert.

The notion of the living tree relates as well to storytelling as it does to the constitution, for the human experience is rooted in story. Stories connect us to the world and each other through a gentle sense of wonder and the security of constancy. Repeated themes help us understand the world and relate to each other better. To extend the tree metaphor, the seed represents the kernel of a story idea; the stem denotes the growth of humanity, ever striving to retell and reshape our evolving story; like branches, stories reach out into the world, seeking the light; leaf and flower are our story ideas coming to fruition.

The line-up for this concert includes Betty Hersberger as our storyteller emcee, as well as Carolyn Harley singing her beautiful Ballad of the Famous Five. Cheryle Chagnon-Greyeyes will perform the acknowledgement of traditional territory, a welcome song and a story. Carolyn and Cheryle will be joined by storytellers Linda Shantz-Keresztes, Leona Sudom, Michael Newsom, Chantal Chagnon, Dale Lee Kwong and Calum Lykan.

Tickets Here ($15) | Print our Poster for your fridge or office.
---
TALES OF REMEMBRANCE
November 9, 2017
Renoir Manor
Stories for Remembrance Day. Mary Hays joins Doreen Vanderstoop with stories and music.
---
You can also find Mary Hays at these events with TALES (The Alberta League Encouraging Storytelling):
Tellarounds. Tellarounds are held the 2nd Wednesday of each month from 7 - 9 pm at Loft 112, 535 - 8 Ave SE Calgary. Suggested donation: $5.00. Everyone welcome.

Storytelling Cafes. Held at 7 pm at Shelf Life Books, #100, 1302 - 4 Street SW, Calgary. Suggested donation: $10.00. Everyone welcome.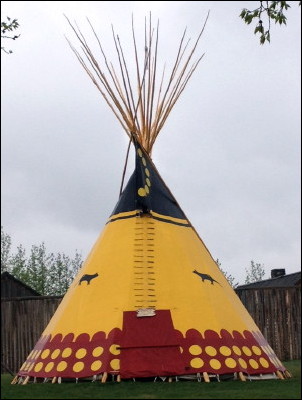 Mary has studied the Blackfoot stories for many years with her mentor, Louis Soop - Black Plume. She tells the story of creation and the story of the Sundance which provide the foundation for Naapi, the Trickster and his stories that teach lessons for all of creation.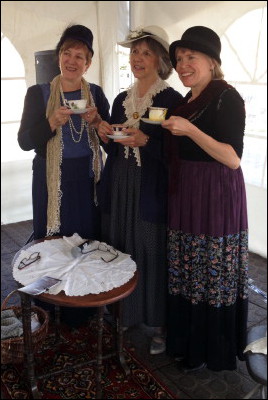 Mary is currently performing with other Alberta storytellers in a travelling performance, "Wise and Wilful Women". This story gives voice to Lady Isabella Lougheed, Mary Scott Widner, and Nellie McClung, three historical characters dedicated to social justice.